Zipline delivers vital medicines in small autonomous airplanes to hard-to-reach places like the jungle or islands.
Mark Price

$40.80

0% a year
Annual Price chg.

0%
Valuation

$2.80B
Funds Raised

$483M
Last Round

$250M

2021
Round Date

2021, E
About the Company
Zipline has developed the first autonomous medical delivery system using drones, which is already operating at a national scale with revenue.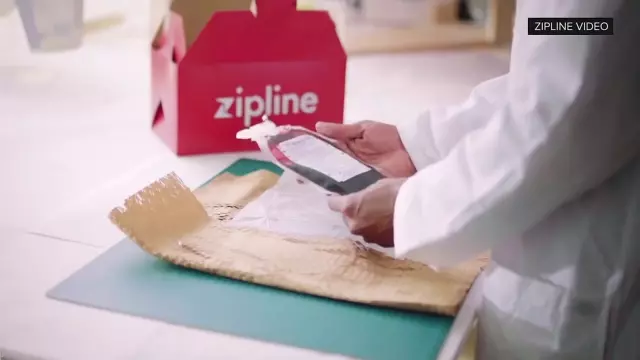 Zip, a small autonomous airplane, can carry vaccines, medicine, or blood. Health workers at remote clinics and hospitals text an order for the medical products they need, on-demand. The box is attached to a small parachute that the drone, then gently drops at the hospital or clinic. Zipline safely stores medical products at its Distribution Center, enabling immediate access to even the most scarce items.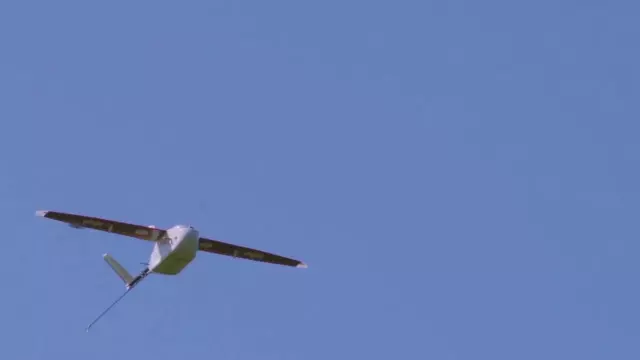 The company currently operates in Rwanda and Ghana. Besides governments, among Zipline's customers there are pharmaceutical companies and large logistics networks. Zipline drones have flown more than 8 million autonomous miles, delivered more than 1.5 million vaccine doses, units of blood, and other critical medications and made drops at more than 2,500 facilities serving 25 million people.
Business Growth Phase
Market Opportunities
ARK Invest, a management firm that invests in breakthrough technologies, believes that in the not-too-distant future drones will deliver packages, food, and even people quicker and more conveniently than ever before. The cost of a 10-mile drone delivery with a piloted drone would cost about $8, but with a fully autonomous drone, this could be as low as 25 cents per delivery. ARK Invest estimates that drone delivery platforms will generate nearly $50B in revenues, $14B in hardware sales, and $3B in mapping revenues by 2025.
Unlike many companies that suffered during the pandemic, for Zipline there was an obvious opportunity to further accelerate its operations – not only delivering personal protective equipment but also COVID-19 vaccines. It partners with multiple vaccine manufacturers, including Pfizer and BioNTech.
In March 2021, Zipline announced a partnership with Toyota Tsusho Corporation, a member of the Toyota Group. The partnership with Toyota Tsusho will enable delivery options of pharmaceutical supplies and other critical medical supplies to remote areas, including islands, eventually expanding to other use-case scenarios. Someday, suggests the release, Zipline drones could be making deliveries throughout Japan. In November 2021 Walmart and Zipline launched a commercial delivery service in Arkansas, through which customers can order thousands of health and wellness items.
Financials and Valuation
By 2025, the revenue from the drone market is estimated to rise to $50B, with the usage of drones in the health sector growing at the fastest rate, at about 27% per year. Zipline is a key player in the drone market for medical supplies, dominating Africa. The Middle East and Africa region account for about 30% of this market.
As of December 2021 Zipline has raised a total of $483M in funding over 8 rounds from 32 investors, including Techstars, Sequoia Capital, Andreessen Horowitz, Google Ventures, Goldman Sachs. After a Series E investment round in June 2021, the company's valuation was $2.8B and its share price was $32.63.
Risks
The drone industry has grown so rapidly that regulators are unable to provide strong oversight. Regulation is developing, but is inconsistent between international jurisdictions, making the entire process complex and protracted.
Drones are vulnerable to a range of cyberattacks. Drones for non-military use rely on unencrypted data links for command, control, and navigation. Realizing this, hackers have jammed, intercepted, and manipulated the drones' controls.
Competition in the drone delivery market intensifies because of the growing demand for faster and safer transportation services. The prominent players include DHL, FedEx, Embention, and startups Skydio, Matternet, Vayu, Flirtey, and Swoop Aero. The increasing demand is anticipated to drive the emergence of new players.
Low liquidity: investing in private companies at the pre-IPO stage is an opportunity to make money over a few years. If you exit early, the price may be significantly different from the purchase price or the selling process may take more than 1 month.